Change Header of your PayPal Payment Page
By default, your PayPal login name, which is your email address, appears at the top of your PayPal payment page. You can change this to be any image that is hosted online, such as your organization's logo, using the image's URL. The maximum size of 190 pixels wide by 60 pixels high.
To add your logo or other image to the PayPal payment page:
1. Log into your business PayPal account.

2. Click the "My Business Setup" link.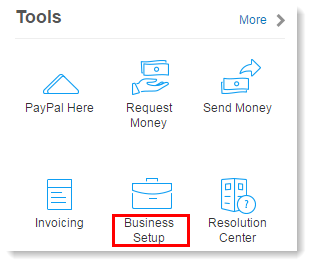 3. Under the Other tools and settings column, on the right, click "Customize your buyers' experience".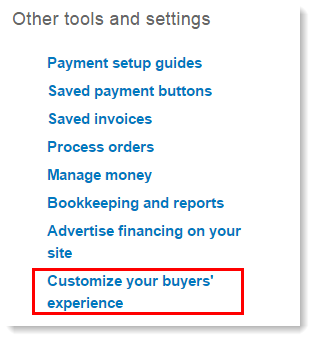 4. Under Add Your Business Logo click "Create".

5. Click Add on the Page Styles tab.

6. Give your page a new name (if you want) and add your image's URL in the Logo Image URL box.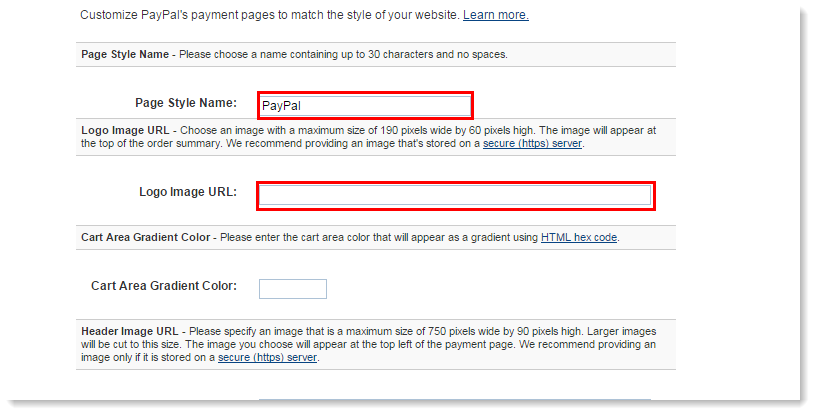 7. Use the Preview button to check how your new page will look.

8. Click Save when you're finished.