If you can't send email out it's because SMTP Server Outgoing port is changed.
The following will show you how to change this port to MS Outlook.
1. Click on "File" menu from MS Outlook menu bar on the top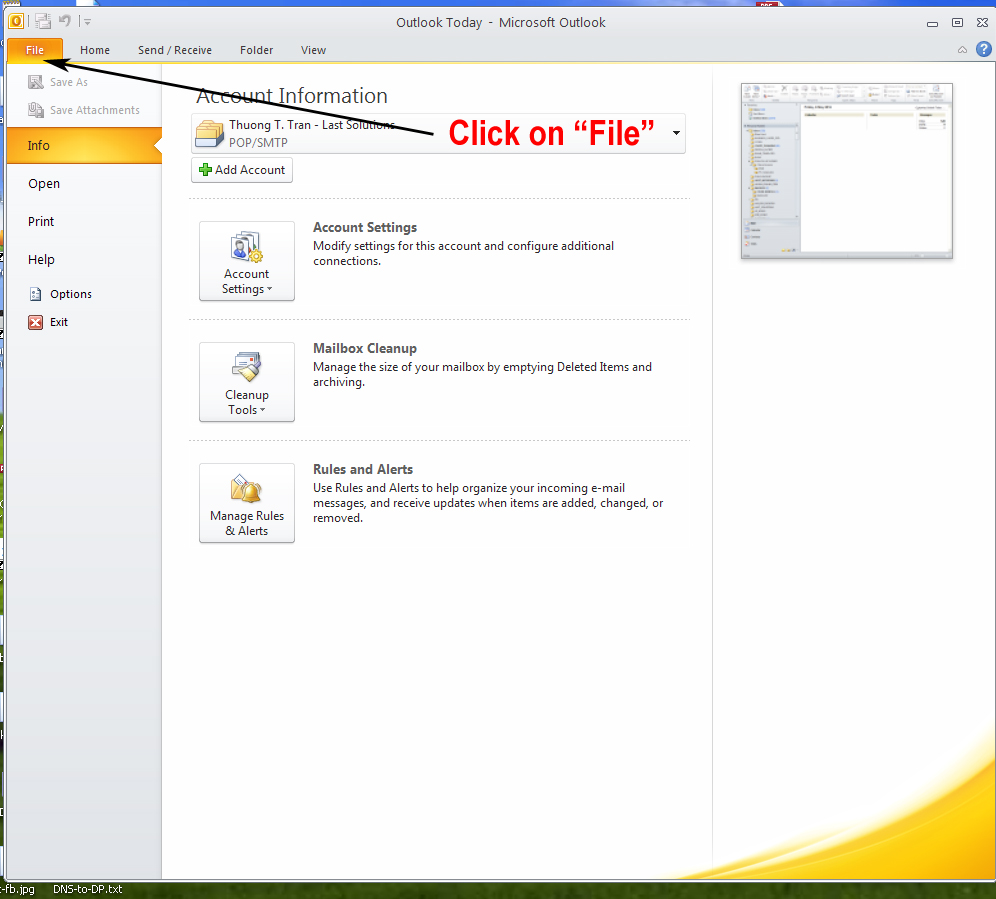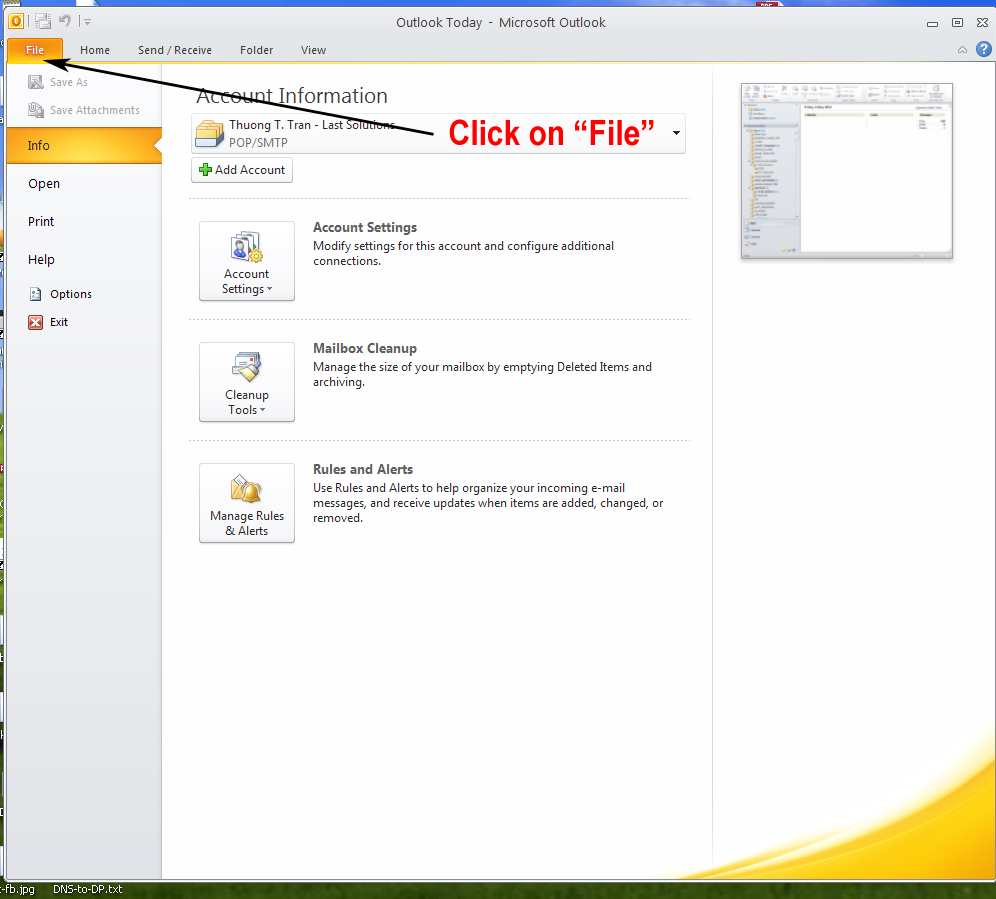 Picture 1
2. Click on "Account Setting …" button & "Account Settings .." dropdown box.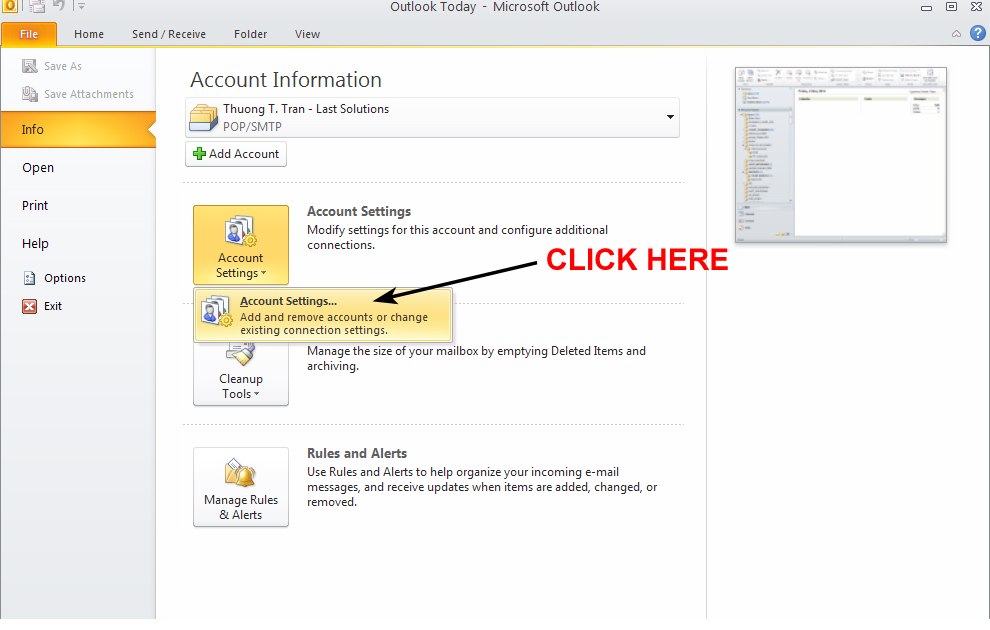 Picture 2
3. Click to select Email you want to change (1) and then "Change .." (2)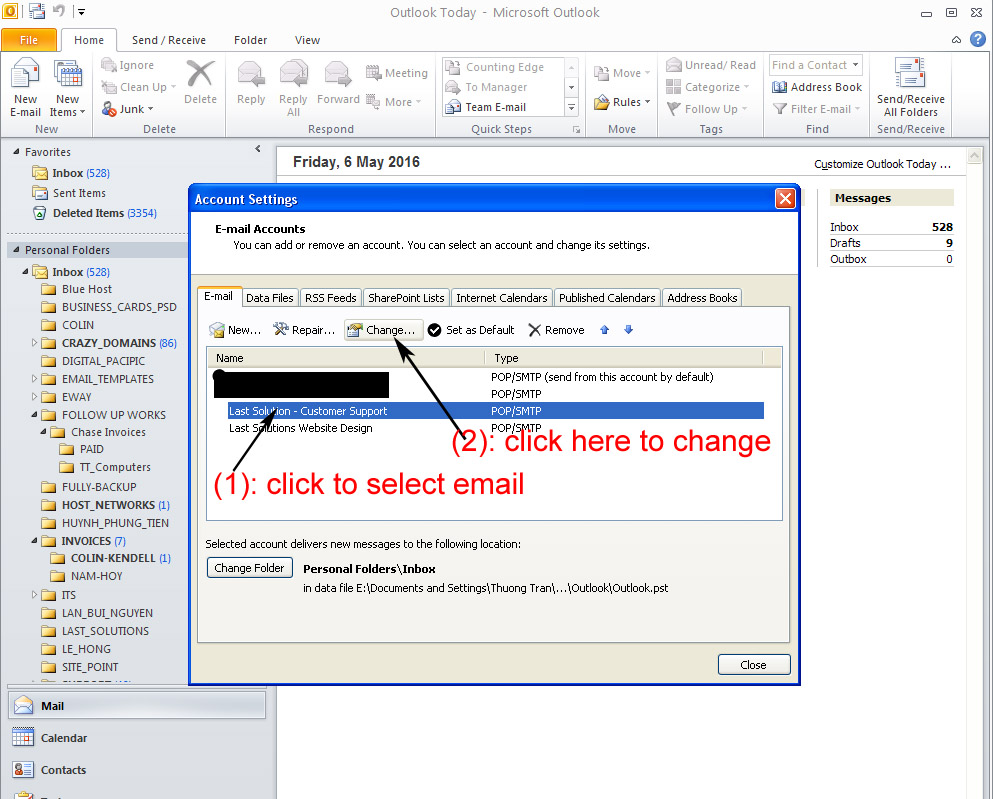 Picture 3
4. Click on "More Settings …"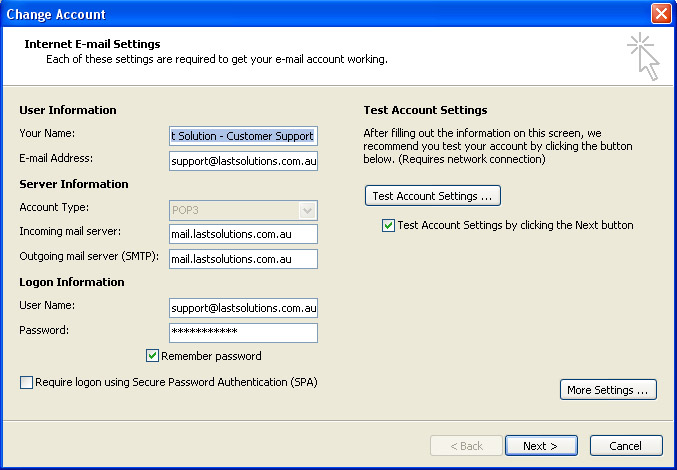 Picture 4
5. Change Outgoing server (SMTP) to 587
Picture 5